Retail and wholesale is now run through

BuyOlympia.com

.
Select styles also available from

Flower Press

!

All (of my) profits from the sticker store are donated to grassroots organizations working in community to fight endemic racism, generational poverty, violence, and deep inequities suffered by people within the white supremacist capitalist patriarchal machine of the United States. I choose organizations that are led by and support Black people, Indigenous people, and other People of Color, as well as LGBTQIA+ people.

Stickers ship regularly from Portland, Oregon, and I make donations 2-4 times per year. Find donation records beneath the images.Please do not let the purchase of some stickers be the extent of your action. Liberation for all requires participation.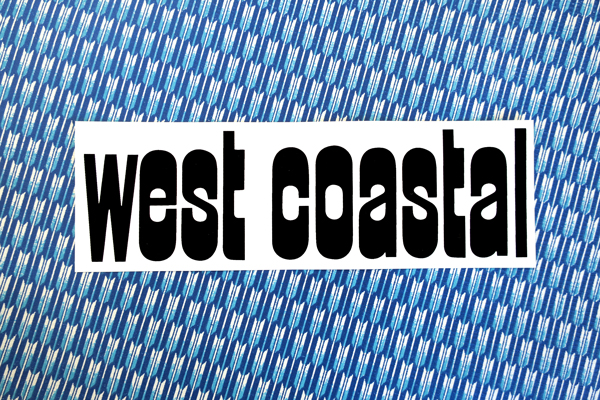 2023
May 2 — I'd like to widen the scope of donations, motivated by a desire to give to Indigenous organizations.
2022
December 31 — Donated $400 to
Moments Cooperative
(see below).
August 23 — Donated $1000 to
Activation Residency
, to support their continued efforts towards trans Black care, in the woods and under the stars, creating space as generative action to counter environmental racism.
August 23 — Donated $1000 to
Lead to Life
, a trans-local collective led by black-diasporic and queer artists, healers & ecologists devoted to embodying Mark Anthony Johnson's prayer that "Black wellness is the antithesis of state violence."
May 25 — Donated $1000 to
Mississippi Reproductive Freedom Fund
, who offer financial assistance for abortions and mutual-aid support for reproductive health in a state with some of the most restrictive anti-abortion laws in the country.
2021
December 27 — Donated $1151.76 to
Roots of Labor Birth Collective
, a Bay Area-based reproductive justice organization who provides doula support services to BIPOC birthing people and families who are most vulnerable to systemic oppression, through partnerships with the Santa Rita Jail and local clinics who support low-income and Black communities, Indigenous communities and other communities of color.
October 6 — Donated $500 to
The Afiya Center
's Support Your Sistah fund, an abortion acces program run by the only reproductive justice organization in North Texas founded and directed by Black women.
September — Starting in September, 2021, my friends at
BuyOlympia
will fulfill all sticker orders. I will now be donating all of MY profits. They are doing me a huge service by keeping the stickers in stock, reordering directly from StickerGuy when needed, and shipping to you much quicker than I am able to do...so they will keep a cut of the sales to account for all of that labor and responsibility. If you have a store, you can set up a wholesale account with them, easy!
Click here!
July 14, 2021 — Donated $1500 to
Moments Cooperative and Community Space
, working in Oakland (Ohlone land) to center Queer and Trans Black, Indigenous, and People of Color through their artist residencies, mutual aid, and collective care programs.
May 1, 2021 — Donated $1500 to
Activation Residency
, a Black trans led artist residency aiming to generate safer and more collaborative space in the Catskill mountains of New York.
2020

December 14 — Donated $250 each to
Sister Song
, a reproductive justice org in Atlanta; SF-based
Black Girls Code
and Oakland-based
Hidden Genius Project
, who break down barriers to careers in technology and entrepreneurship;
Black Women for Wellness
, empowering women through health education; and the
The Audre Lorde Project
, and
Center for Black Equity
, who both work with the Black LGBTQ+ commuinity. ($1500 total) Happy holidays thanks for your recent orders, everyone!
November 24 — Donated $100 to
Mill Creek Urban Farm
in West Philadelphia.
November 19 — Donated $500 to
Black Voters Matter Capacity Building Fund
, earmarked for Georgia.
November 12 — Donated $250 to
Fair Fight
, who is working to mobilize voters for the Senate run-off election in Georgia.
October 23 — Donated $500 to the
Black Voters Matter Fund
, dedicated to empowering Black communities by increasing the vote.
September 29 — Donated $230.16 to
Walk the Walk 2020
, a group that helps fundraise for grassroots political organizations in Black and Latinx communities, currently working to fight voter suppression in key swing states to VOTE THE FASCIST OUT!
August 12 — Donated $303 to
Moments Co-Op
, a BIPOC & QTPOC cooperative bookstore and community space in downtown Oakland.
August 3 — After three months of the sticker store being a fundraiser, I'm switching from donating "all money" to "all profits." This means some of your money will go towards materials costs. I won't make a personal profit, but moving forward I will reserve some of the money to pay for the cost of printing stickers, stamps, and envelopes.
August 2 — Donated $869.45, split evenly ($289.81 each) between three Bay Area orgs: the SF-based
TGI Justice Project
,
The East Oakland Collective
, and... the final donation is pending, which will go to initiatives led by the residents of Golden Gate Village, a public housing community in Marin City, California.
June 25 — Donated $361.88, to the
The Okra Project
, a NYC-based org supporting the Black trans community thru the healing power of food.
June 19 — Donated $1369. Split evenly ($342.25 each) between four Black grassroots orgs in the Bay Area:
People's Breakfast Oakland
,
San Francisco Bay View National Black Newspaper
,
Play Marin
, and
Black Earth Farms
. Please click on those links, learn about the orgs, and donate and support directly. If you would like to see donation receipts, please be in touch with me via the email at the bottom of this page.
June 3 — $50 donated to North Bay Organizing Project's bail fund.
May 31 — $50 donated to
People's Breakfast Oakland
May 31 — For the foreseeable future, all money from the sticker store will be donated to orgs supporting the uprising against police brutality and to Black grassroots organizations working in community to fight endemic generational poverty, violence, and deep inequities suffered by Black people within the white supremacist capitalist patriarchal machine that is this country.
---

Are bumper stickers your favorite graphic social form?
Check out these things, you might like them:


✽ Breanne Trammell's

WHAT IS A PUBLIC

Instagram
✸

A nice little article from the Atlantic

about the history of the form.
➸ James Herman's

DOSE TRUMP

sticker (The original! Don't be fooled!)
✶

A video

about the history of the COEXIST bumper sticker, which might be my favorite piece of graphic design. I still can't figure out who made the purple one with the peace sign, anyone with leads please contact me.