PLACE TALKS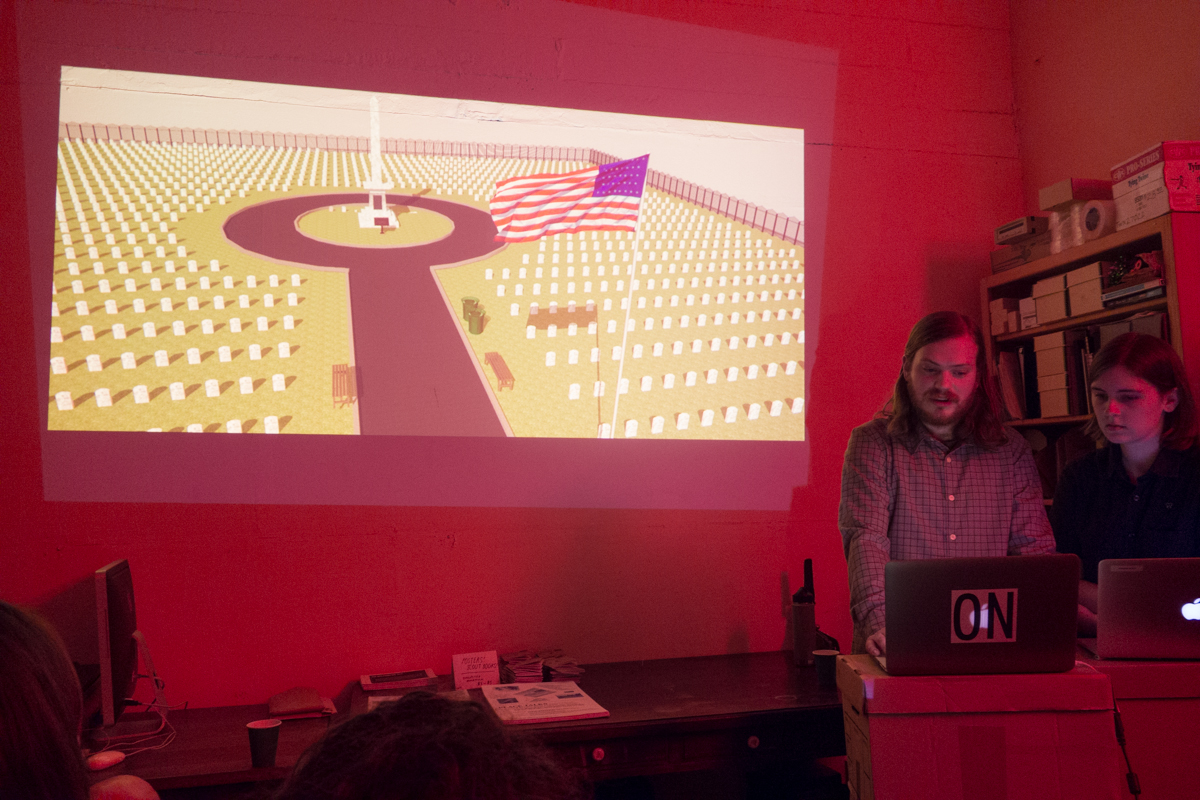 PLACE TALKS
was a series of visual lectures that took place at, and in collaboration with, the
Prelinger Library
in San Francisco.
Bay Area artists, writers, designers, architects, archivists, librarians (and other curious people) shared talks on location-related topics, illustrated by content from the library's collection.
If PLACE TALKS had not been free, it would have been sold out every month. We packed the library, with people sititng on the floor and trailing out the door, straining to hear from the hallway, perched atop ladders. Everyone brought snacks, and we raised funds for speaker stipends by passing the hat.
I founded and organized PLACE TALKS in 2015, and from 2016-2021, co-organized with
Charlie Macquarie
. Megan Shaw Prelinger and Rick Prelinger were crucial project collaborators. As the Prelinger Library, they offered more than a space: PLACE TALKS grew from the framework of the library, and couldn't exist anywhere else. They created a context, and PLACE TALKS was honored to exist within it.
A full archive is available at
placetalks.online
---
"I am convinced that PLACE TALKS will be remembered for years as a venue where deep thinking and challenging presentations found a large and receptive audience. Always crowded, with people perched on each step of our rolling ladders and standing out the door well into the hallway, the series provided an original and invigorating curatorial spine hosting a racially- and gender-diverse group of California artists, writers, community activists and makers. The lectures were a deep dive into some of the best and most urgent artwork, writing and performance originating in the Bay Area, and marked an intersectional and intergenerational meeting ground and collaboration space for artists and activists... PLACE TALKS impacted our library as nothing else has in its 17 years of history, reaching several thousand people in person, bringing in hundreds of new library researchers and visitors and building a diverse and interdisciplinary community."
—Rick Prelinger, archivist, filmmaker, professor, co-organizer of the Prelinger Library, and PLACE TALKS collaborator.
Related project:
Common Source