Art projects

︎︎︎ An Incomplete History


An Incomplete History of Community Publishing at the Edge of the Earth

An Incomplete History of Community Publishing at the Edge of the Earth was a deep-dive into home-grown publications of West Marin, presented as a museum installation and community programming series.
I completed this project during a period of research and development while I was a Guest Historian at the
Jack Mason Museum of West Marin History
in Inverness, California.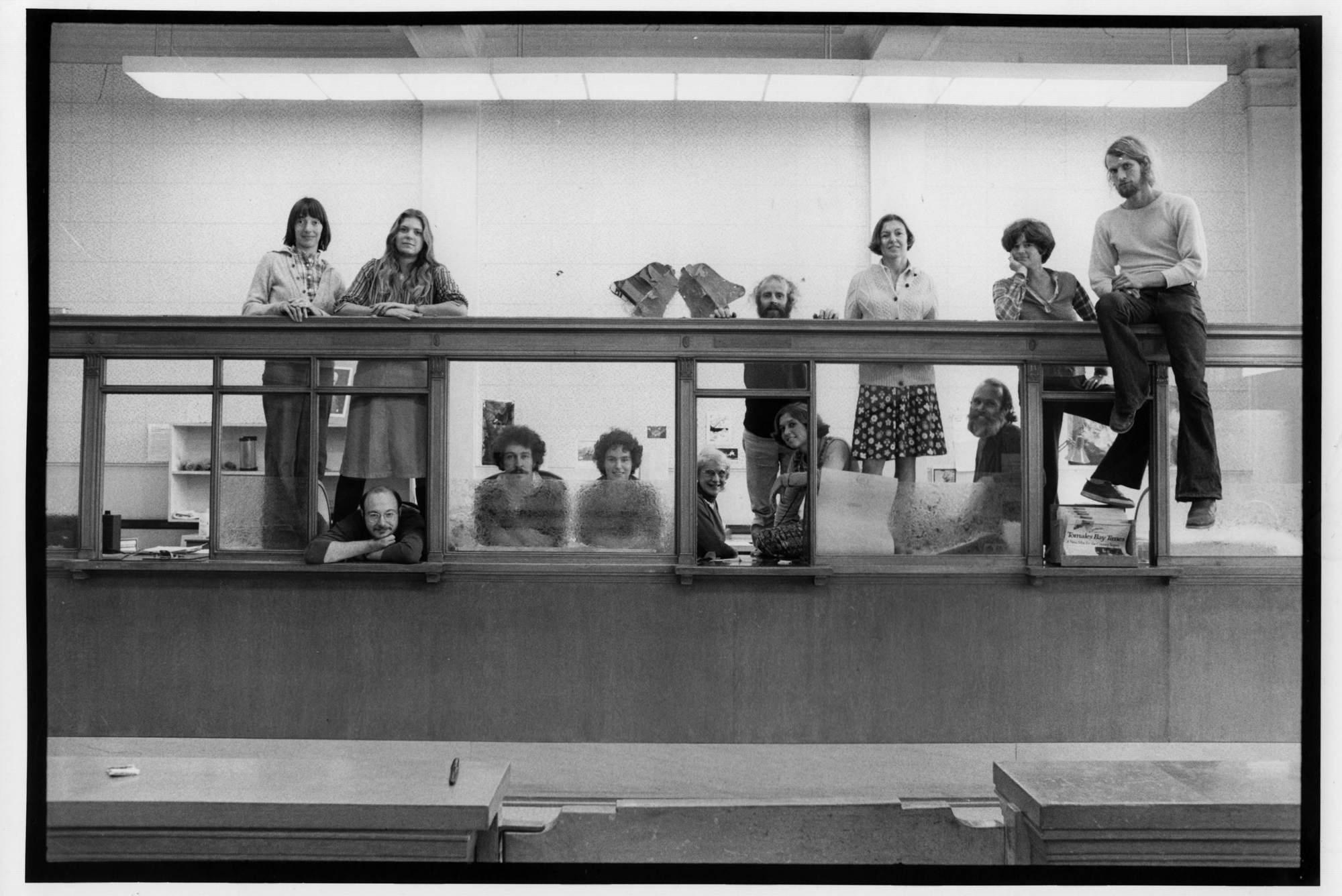 This exhibition surveys the teeming lineage of hyper-local collective publishing endeavors in West Marin.

The collection presents a kaleidoscopic range of perspectives emblematic of the exact locale that is West Marin: a place, like many places, unlike any other place. These publications exist as the manifestation of community energy. They are documents of specific moments in time and place, spanning 1903 to today, and they focus on local audiences and issues in specific coastal villages as well as greater West Marin.

In their time, these publications were paper stages upon which local public life played out. Today, they are connections to our shared past: pieces of evidence of West Marin's cultural history. Community publications from this place have influenced the lifestyles and leanings of subsequent generations of residents, as well as formed a public narrative of West Marin that, over time, has been digested by visitors.

For the scope of this exhibit, I consider "community publishing" to be publication projects with a multitude of voices. Accessibility of language and appeal to a broad audience is another marker of the publications included in this exhibit. For this reason you might miss some of your favorite poetry chapbooks, literary reviews, or novels; though this place has hosted an abundance of brilliant poets and authors, we'll save those for the next investigation into publishing in West Marin. I've also left out many community newsletters published by institutions or organizations—they are important records, but I wanted to focus more on the grassroots, people-powered publications that emerged from groups of friends or neighbors.

In honor of the copious, dizzying dynamism and vast breadth of West Marin's publishing history, this exhibit is necessarily incomplete.

—Nicole Lavelle
Guest historian, Jack Mason Museum of West Marin History
Inverness, California
November 10, 2019–February 28, 2020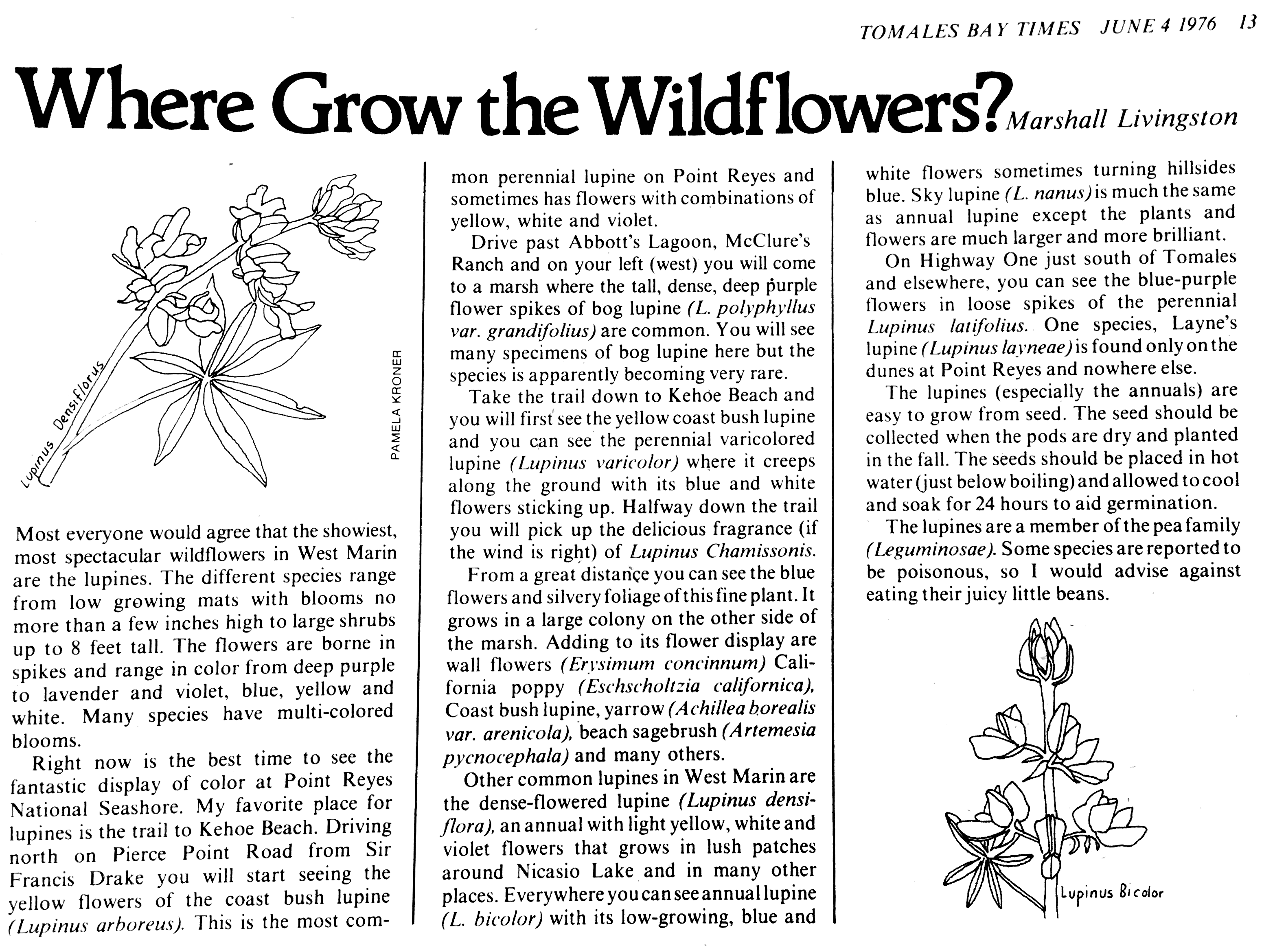 Publications included: The Coastal Post, The Tomales Bay Times, The Point Reyes Light, The Rogie, The Baywood Press, The Bolinas Hearsay News, The New Weather Reporter, The Inverness Daily News, Floating Island, Outlaw Building News, Pamphlet, Paper.

Thank you to Elizabeth Whitney, Dewey Livingston, Meg Linden, Owen Gump, Jim Campe, Pam Campe, Michael Sykes, Ben Livingston, StuArt, K.O., Michael Rafferty, Art Rogers... and many more people who contributed to the success of this project. What a nice community moment we shared, right before COVID hit.

Images are from a variety of publications, and are shared here for educational purposes. I'm sure there are attributions that should be included, so please email me if you would like me to add an attribution to this page.